Be part of the
Ramon Williams Documentary
Thank you for supporting the Ramon Williams Documentary.
With your help, we are looking forward to producing a documentary which honours Ramon and his work.
Financial Support and Sponsorship:
DIRECT DEPOSIT:
1. Deposit your support amount into the Australian Television and Media Group bank account:
Bank: Bendigo Bank
BSB: 633000
Account No: 160940185
Swift Code: BENDAU3B (for support from outside of Australia)
Reference: Write your name in the description field
2. Send an email to tv@tvgroup.com.au with the following details:
Subject: Ramon Williams Documentary
Name:
Address:
Email:
Phone number:
Please let us know if you would like to receive a tax invoice or receipt for your support.
CREDIT CARD:
Click on the Pay Now button to support this documentary using your credit card: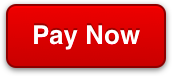 Thank you!